Release notes CloudOffice ver. 1.3.0.1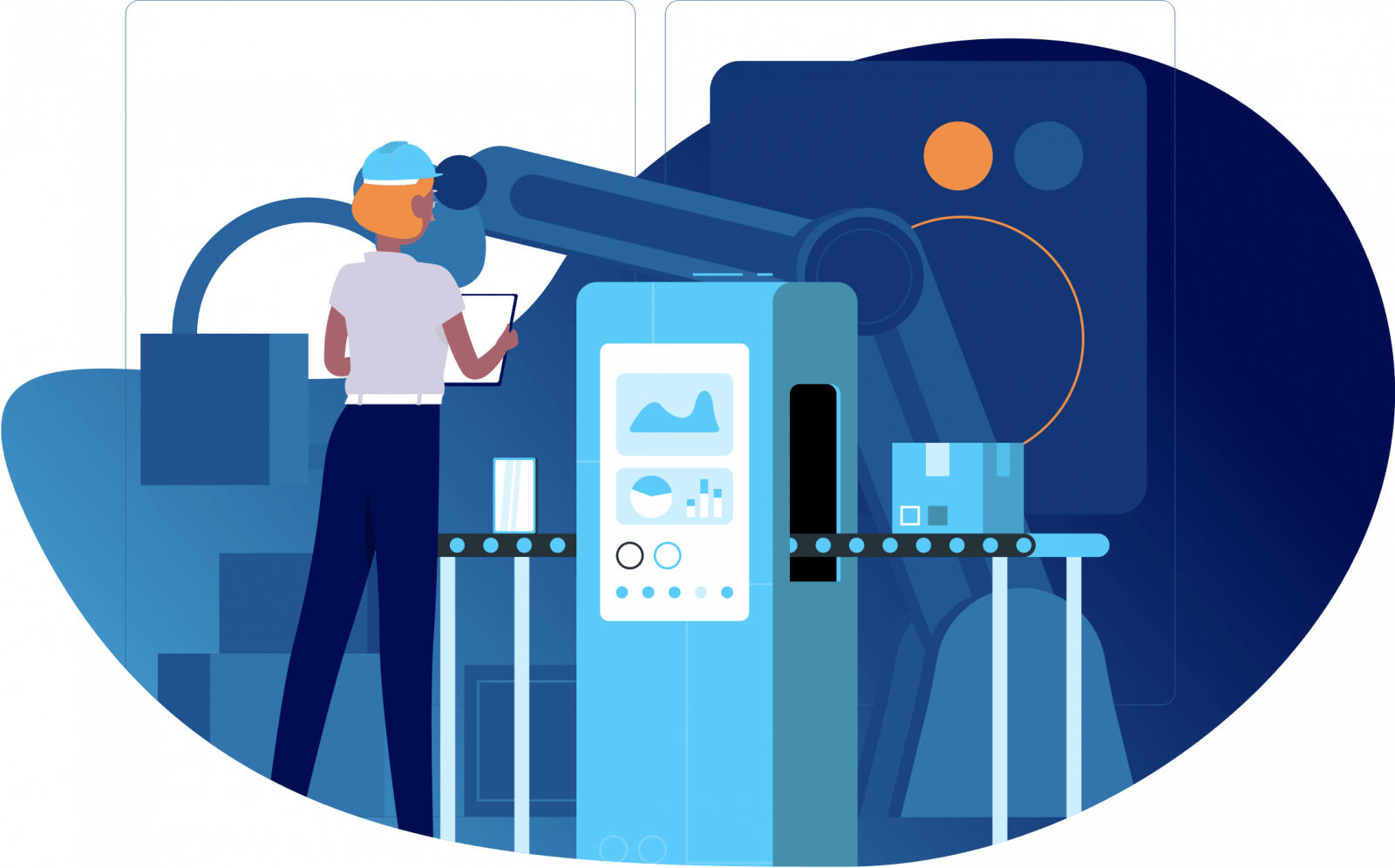 13.11.2020
New functions
Subsystem Production
A new subsystem has been added. This is used for planning and accounting for production in a company. The system includes all the necessary documents, reference books and reports.
Production Order document
The Production Order document is used for planning production and for reserving of raw materials or components needed for production. The document contains all the necessary information about what goods should be produced, from what raw materials and according to what specifications. In addition, operations that are to be performed can be indicated. For operations, you can specify the employee who will perform the work and set a schedule for these operations.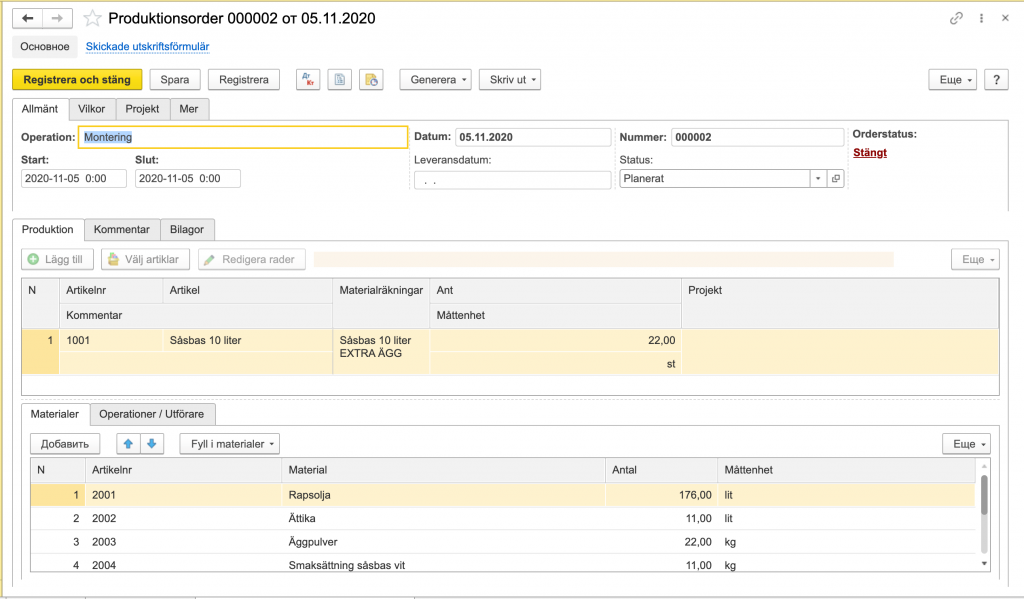 Document Production
Document Production can be created based on the Production Order document and is used to record the production delivery. The document writes off raw materials from the production warehouse that were used for the production of goods and registers the receipt of manufactured goods at the warehouse. If the enterprise is using batch management for its products, then the document registers both the write-off of batches of raw materials and new batches of goods that have been produced.
The cost of goods manufactured is calculated based on the cost of components and raw materials used to produce the goods.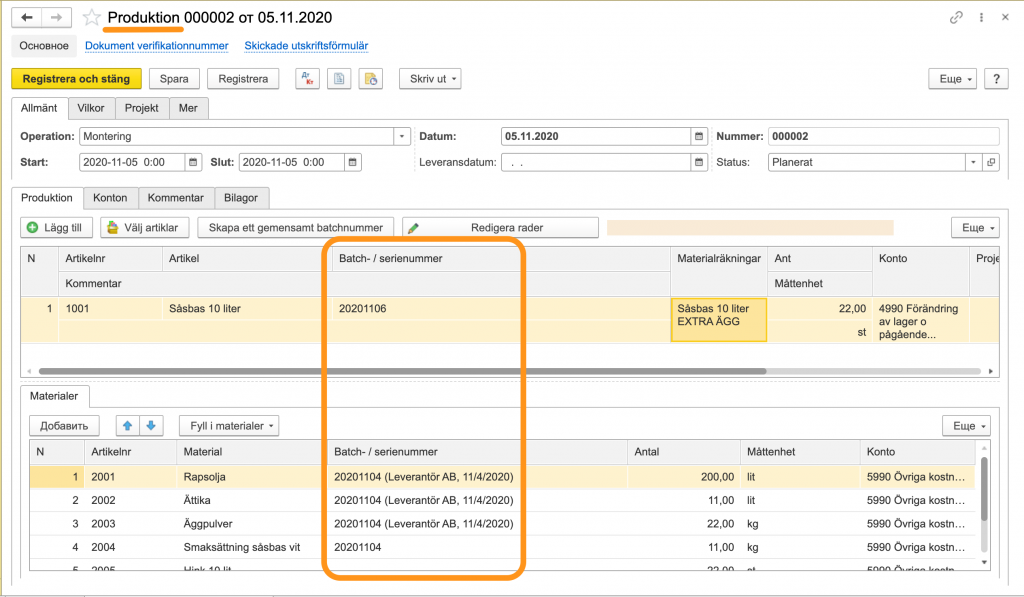 Report Production Orders
The Report Production Orders is used to display statistics on production orders. For each Production Order, it is indicated what goods were ordered for production and how much, how much were released and how much is left. The report is used for operational planning in production.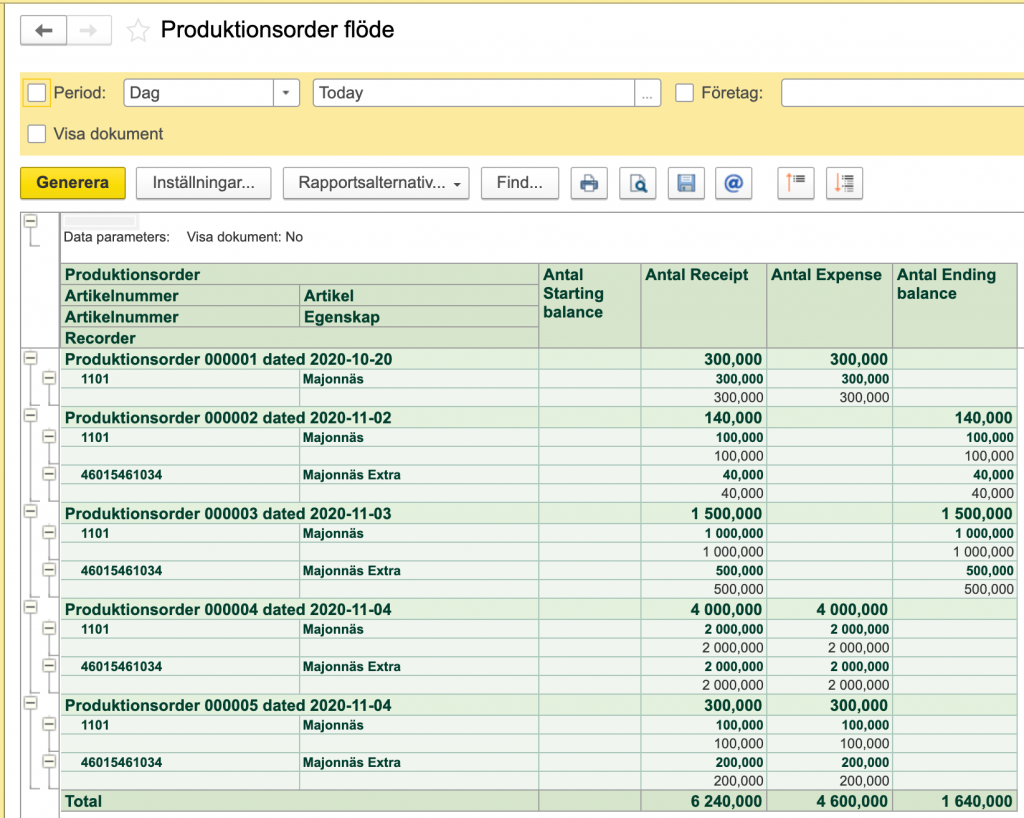 Document Freight Note
Document Freight Note serves to store information and print documents required for transportation of goods. The document allows you to quickly fill in all the necessary details using data from system catalogs and receive ready-made printed documents. Print forms have the standard structure and layout adopted in Sweden, such as Freight Note (Fraktsedel), Freight Labels and CRM (planned for next releases).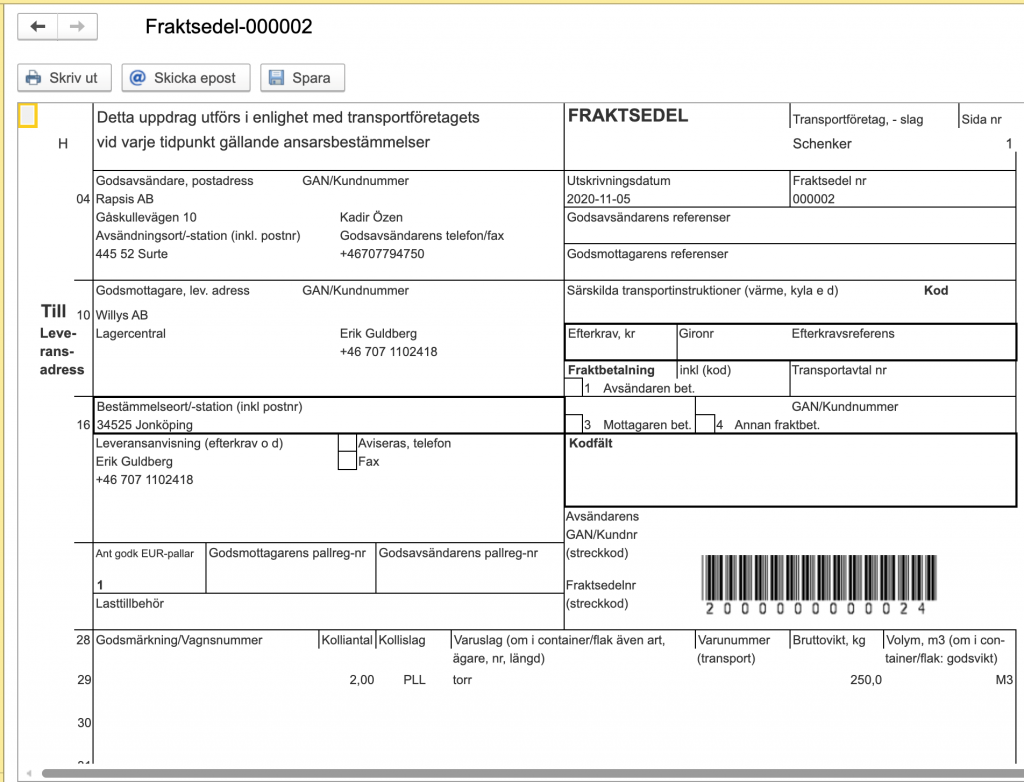 Catalog HS codes
Catalog of HS codes is used to manage standard HS codes of commodities. The data from the catalog is used for processing documents related to transportation and export / import operations. More information about harmonized codes available on Tullverket.se (Swedish language).
Improvements
Catalog Bill of Materials (BOM)
The catalog Bill of Materials contains specifications regarding what components the goods are made from, what operations must be performed for production and how long it takes. This information is used when creating Production Order documents.
For the same product, you can create multiple BOMs, which allows you to keep the history of changes in BOMs or have different BOMs used in different situations, for example, when varying raw materials or for different order quantities, etc.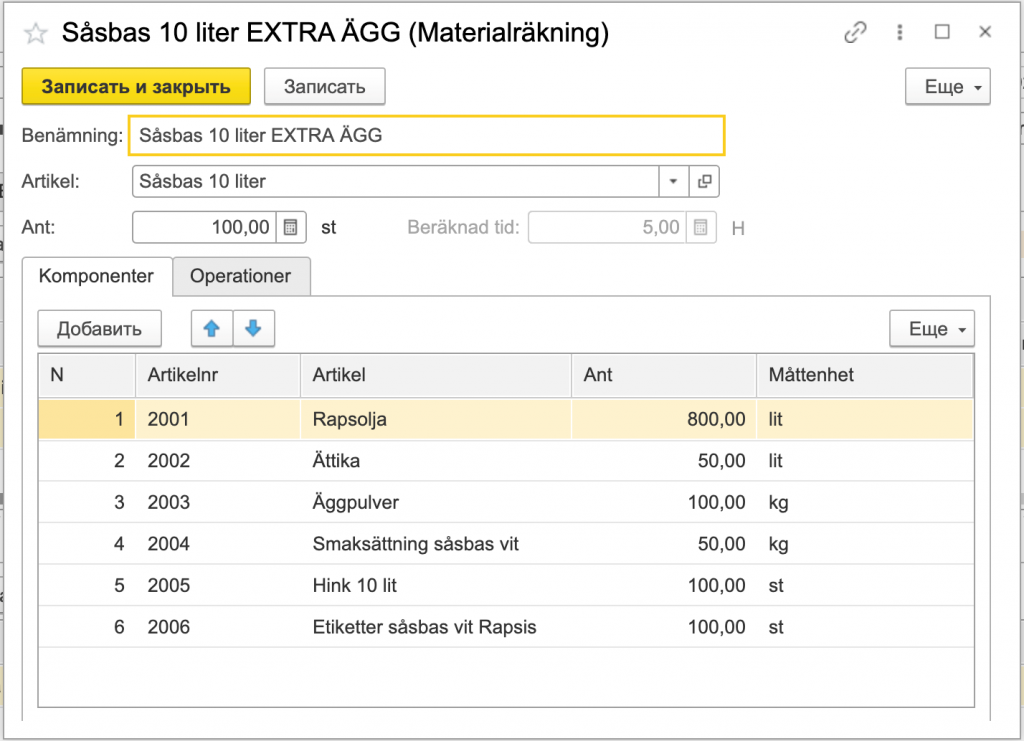 Report Stock statement report by batch / serial numbers
We have updated the Stock statement report by batch, so it now displays data of the goods that were produced in the company. The report displays information on batches of manufactured products, and also details information on batches of raw materials that were used for production.
The report can be used to control batches of products in accordance with the requirements of regulatory authorities, for example Livsmedelsverket (Sweden). Read more about traceability at Livsmedelsverket.se (Swedish).